Live Well & Thrive Therapy is owned and operated right here in Pikesville, MD. After more than 11 years in the field, Mrs. DeEtta Roberson Carter decided to open her own private practice in early 2013.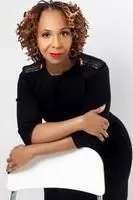 DeEtta Roberson-Carter MSW, LCSW-C
Owner/ Therapist
Mrs. Roberson-Carter graduated from Howard University School of Social Work in 1998 with a Masters in Social Work (MSW). In 2011, she obtained her license as a Licensed Certified Social Worker- Clinical (LCSW-C).
For six years, Mrs. Roberson-Carter worked as a Program Management Specialist at the U.S. Dept. of HUD Office Administration, Employee Assistance Program (EAP) Work Life Program. For two years following that, she worked at Contemporary Family Services, Inc. as a Clinical Coordinator and Therapist. For four years, she worked at Urban Behavioral Association, PA as a Psychiatric Rehabilitation Specialist and Therapist.
---
Jaime Thomas, MSW, LCSW-C Therapist
Jaime Thomas was born and raised in Catonsville, MD. She is a two-time HBCU graduate; having
received her bachelor's degree in Psychology from Bowie State University in 2008 and her
master's degree in Social Work from Morgan State University School of Social Work in 2017.
She became licensed in Maryland as a Clinical Social Worker (LCSW-C) in 2021.
Jaime has worked primarily in healthcare settings (Chase Brexton Health Care, University of
Maryland Medical Center, DaVita Kidney Care) providing case management, therapy and
supportive counseling to individuals coping with chronic health conditions. Jaime also has
experience providing group and individual treatment to adults with both mental health and
substance use challenges.
As a therapist, Jaime is passionate about helping her clients navigate life challenges and
transition. Whether it's past trauma, depression, anxiety, low self-esteem or work-related
stress, Jaime will use a client-centered approach to help improved overall quality of life and
increase opportunities to experience joy.
---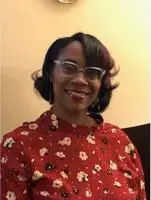 LaTavia Little MSW, LCSW-C Therapist

LaTavia Little was born in Baltimore, Maryland and is a proud graduate of the one and only Western High School. She received her Bachelor's Degree from Towson State University, where she majored in Mass Communication and minored in Business Administration. She obtained her Master's Degree from the University of Maryland, School of Social Work in 1998 and became licensed as a Clinical Social Worker (LCSW-C) in 2001.
During her career, LaTavia has primarily worked with dually-diagnosed adolescents and young adults in the community and in correctional facilities. For the past 15 years, LaTavia has been working in the non-profit sector, managing a community-based program that provides counseling and substance abuse treatment to adolescents and young adults ages 11 to 24.
LaTavia also specializes in working with adults who desire to be free of symptoms related to depression and anxiety. Therapy sessions are a collaborative effort where the client is encouraged to focus on his/her strengths and learn more healthy ways to cope with life's stressors.
LaTavia finds it an honor and a pleasure to help people move from a place of hurt to healing.
---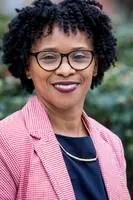 Sherlease Bagby-Cannady, LMSW Therapist
Sherlease Bagby-Cannady graduated from Morgan State University in 1994 earning her Bachelor of Social Work (BSW). Mrs. Bagby-Cannady attended University of Maryland School of Social Work, earned her Master of Social Work (MSW) in 2011. Mrs. Bagby-Cannady worked as a caseworker for Baltimore City Department of Social Services for seven years. She has over thirteen years of experience in the field of higher education with Baltimore City Community College and Morgan State University. She has also worked for Empowering Minds Resource Center and Hope Health Systems Inc., providing in-home therapy and PRP services. She has experience providing case management, group facilitation, individual and family therapy. Mrs. Bagby-Cannady is currently an adjunct professor at Morgan State University, teaching Human Behavior at the Social Environment and a Supervisor with Baltimore City Department of Social Services. Mrs. Bagby-Cannady is a Licensed Master of Social Worker (LMSW) with the State of Maryland.
---
Saidah Spinner, LMSW Therapist
Saidah Spinner is a HBCU trained, psychotherapist, holistic, mental health expert, confidence coach, and healer. Focused on supporting you through the journey of healing your whole self. Mrs. Spinner's eclectic approach centers on holistic mental wellness, healing the wounds of anxiety and depression.
Mrs. Spinner believe in releasing the mind and body from trauma responses, living in fear or a depressed state. Mrs. Spinner encourage you to take a step into a higher realm; where a space is provided to learn the skills to attain the necessary qualities of wellness.